I have made myself focus on my school work for the past few hours, but now it's time to have some real fun! First up is linking up with Farley over at
Oh Boy Fourth Grade
for this month's Currently!
Just remember the rule of 3 when linking up:
Go 2 behind your link and leave a comment and go 1 ahead of yours and comment. What a great way to meet people and find amazing new blogs and resources! Head over and link up now!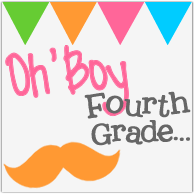 Moving on to...
This week Teaching Blog Addict is hosting Open House Week. The schedule is as follows:
Monday:
Meet the Teacher- tell us all about you and your teaching style!
Tuesday:
Classroom Photos
Wednesday:
Handouts for Parents
Thursday:
Bulletin Board Photos
Friday:
FREEBIES!
So let me introduce myself. My name is Lori and this is my third year teaching second grade. Actually, I've only taught second grade! I'm 33, so you can tell I kind of got a late start. I always wanted to be a teacher, but I got married to a soldier when I was 20 and made the transition to Army wife and mommy. We decided that when our youngest son was about 3 that I would finish college. I started back in the fall of 2006. That November my husband was killed in Iraq. I always think it was good that I was in college because between that and my boys, I didn't really have time on my hands to be dragged down with grief. I had also already registered for the spring semester and it was such a pain to dis-enroll, so I kept going. Sure enough, in the spring of 2010, I graduated cumma-sum-laude with a degree in English and Elementary Education. I was placed at an elementary school in Colorado through an early recruitment program that also paid for my last three semesters in college.
So here I still am, 6 years after that life-changing event, with a job I love, 2 sweet boys that are thriving, a new husband and a baby girl due in 7 weeks!
I'll admit...there have been times when working in a Title I school with a high ELL population, low parent involvement, and behavior issues has made me want to throw in the towel. But each day I am thankful that I have this amazing job where I can change the paths of children. I come home completely exhausted, but I still find myself surfing on my iPad into the wee hours of morning for great resources and fun things to do with my class. I honestly love what I do.
My teaching style is very hands-on. I really believe in the idea of concrete learning whenever possible. I think kids learn better when they are able to actually experience a concept. It's easier to do this in math and writing, but we make it happen in reading as much as possible. I also like to make learning fun! You know you're doing it right when kids are learning and having fun at the same time. To be honest, it's even better when they don't even realize they are learning! (I hope that makes sense.)
I've included an example of how I get the kids involved in their learning. In writing, we use expanding cubes to help expand our sentences and make them better. I have three different levels of cubes. This is what they look like:
The higher level ones include complex sentences. The kids start with a base sentence and then roll the cube. They then add on whatever the cube tells them to add on. This is way more fun than a worksheet and it forces the kids to use their own thinking to come up with the sentence expanders. Click
here
to download the cubes.
Well-I hope you've learned a little bit about me and my teaching style. Hope to see you again tomorrow!